Milan Digital Week 2019
E-Health. Digital health: technological support and human approach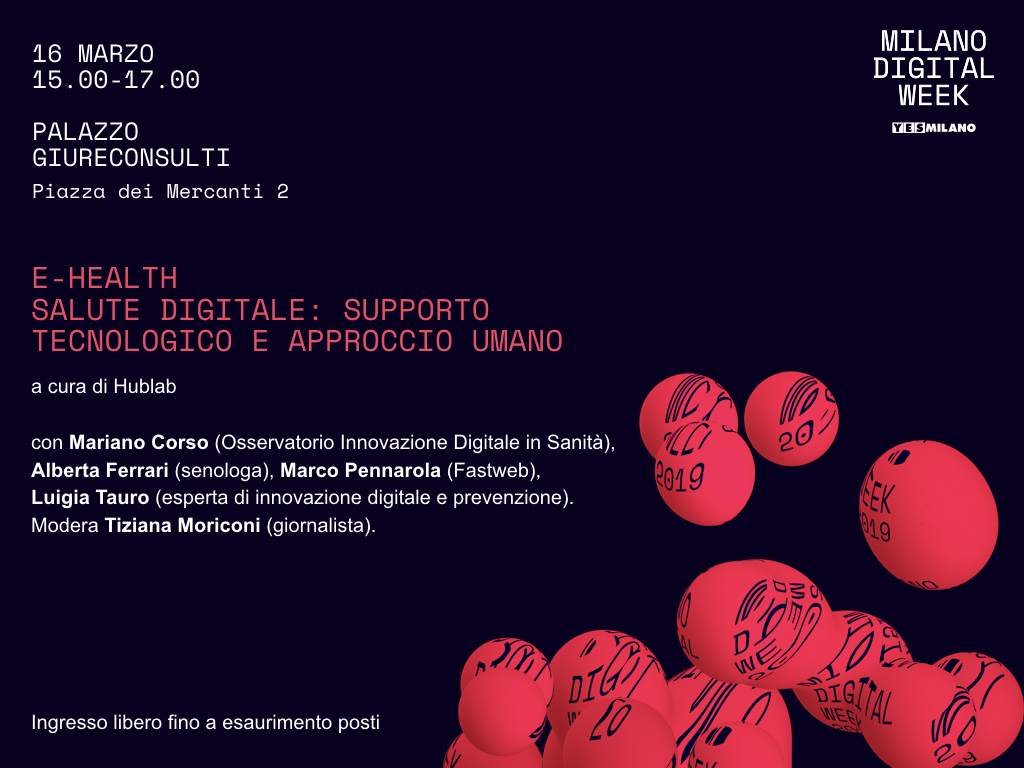 March 16th, 2019
Saturday 16 March at 3pm, Palazzo dei Giureconsulti
E-Health. Digital health: technological support and human approach
For Milano Digital Week 2019 a round table to understand how technology is changing #prevention and the doctor-patient relationship.
Our founder Luigia Tauro will talk about it with Mariano Corso, Alberta Ferrari, Marco Pennarola and Tiziana Moriconi
https: //www.milanodigitalweek.com/eventi/e-health-salute-digitale-supporto-tecnologico-e-approccio-u ...
See you there!