KnowAndBe.live participates in SIOS19
A workstation in the startup village and Luigia Tauro's speech in SALA 4BOOKS CHAPTER 2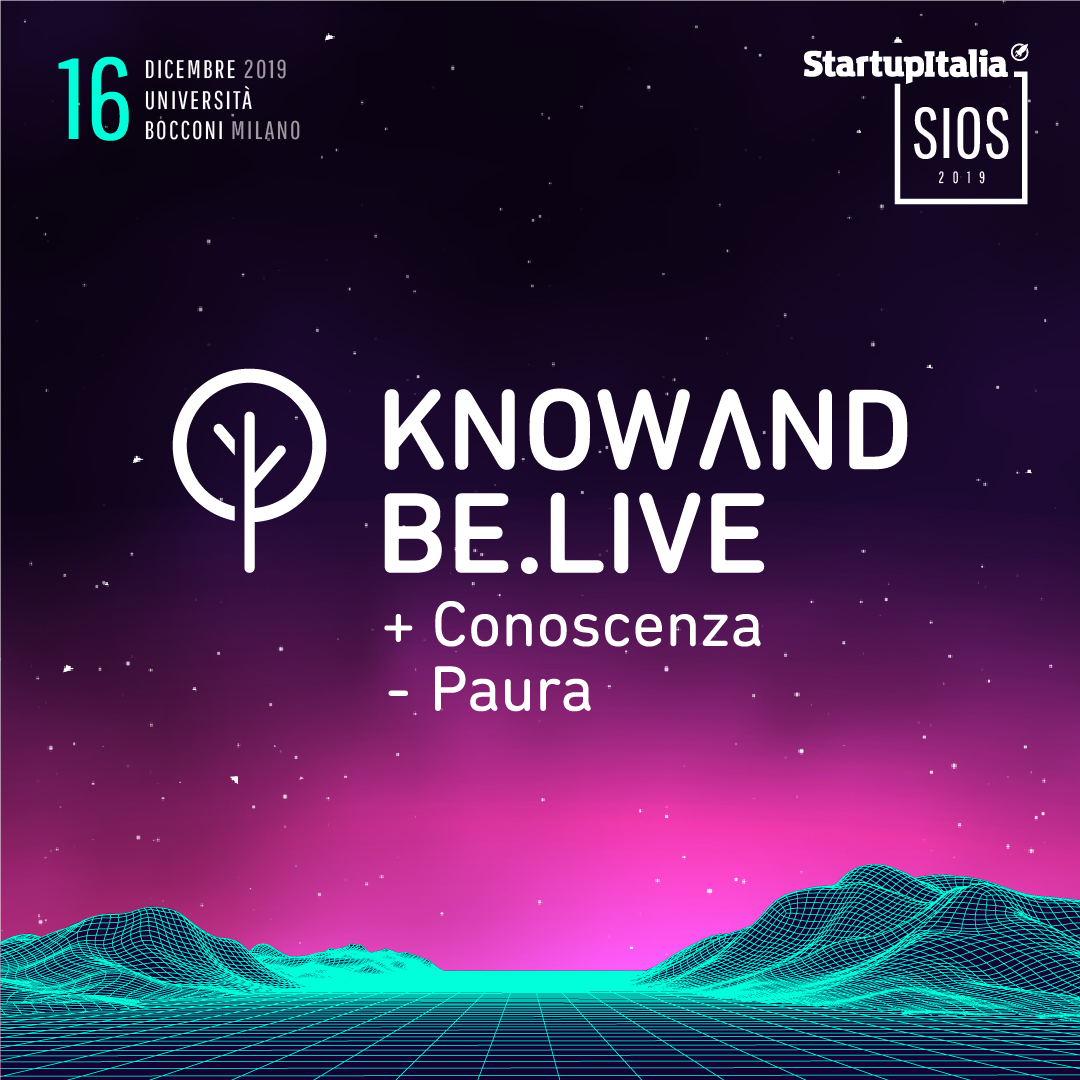 December 5th, 2019
A new opportunity to get to know us, on December the 16yh at Bocconi University in Milan, in the startup village of SIOS19.

At 11:40 in ROOM 4BOOKS CHAPTER 2 you can listen to our founder Luigia Tauro in a speech entitled With a woolen thread I'm transforming the idea of what a tumor is

Ours is a new and ambitious cancer prevention project: it's called KnowAndBe.live and aims to involve all 17 million Italian employees. Because there are 1,000 new diagnoses a day in Italy, 1/3 of which are of working age, and there is an urgent need for a new vocabulary to talk about prevention, putting aside false promises and false myths and unhinging the fear that can prevent us from take care of ourselves. Luigia will talk about the disease as a "great exercise of awareness and imperfection to face every day", of a platform that helps us to do prevention by combining data analysis and visual journalism, eLearning and storytelling, and how to "touch with your hand", literally, the information on how to protect yourself from the risk of developing a tumor makes everything more real and possible.